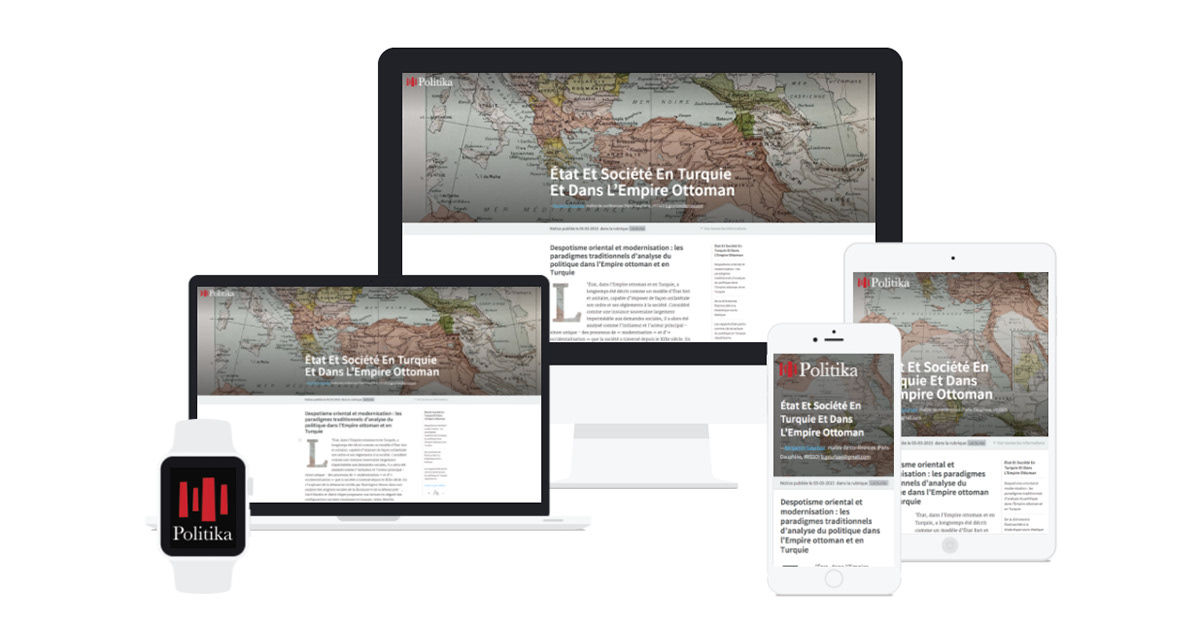 Politika, the French and English political encyclopedia.

I did art direction and graphic, web design, using various tools and Webflow. This big CMS has been then integrated into a Drupal website with many advanced features and a strong user system.
My main objective has been to void bringing a Zen mode into the project, rather making the zen experience the unique, default experience.
A long work and serious attention has been put on typography and accessibility.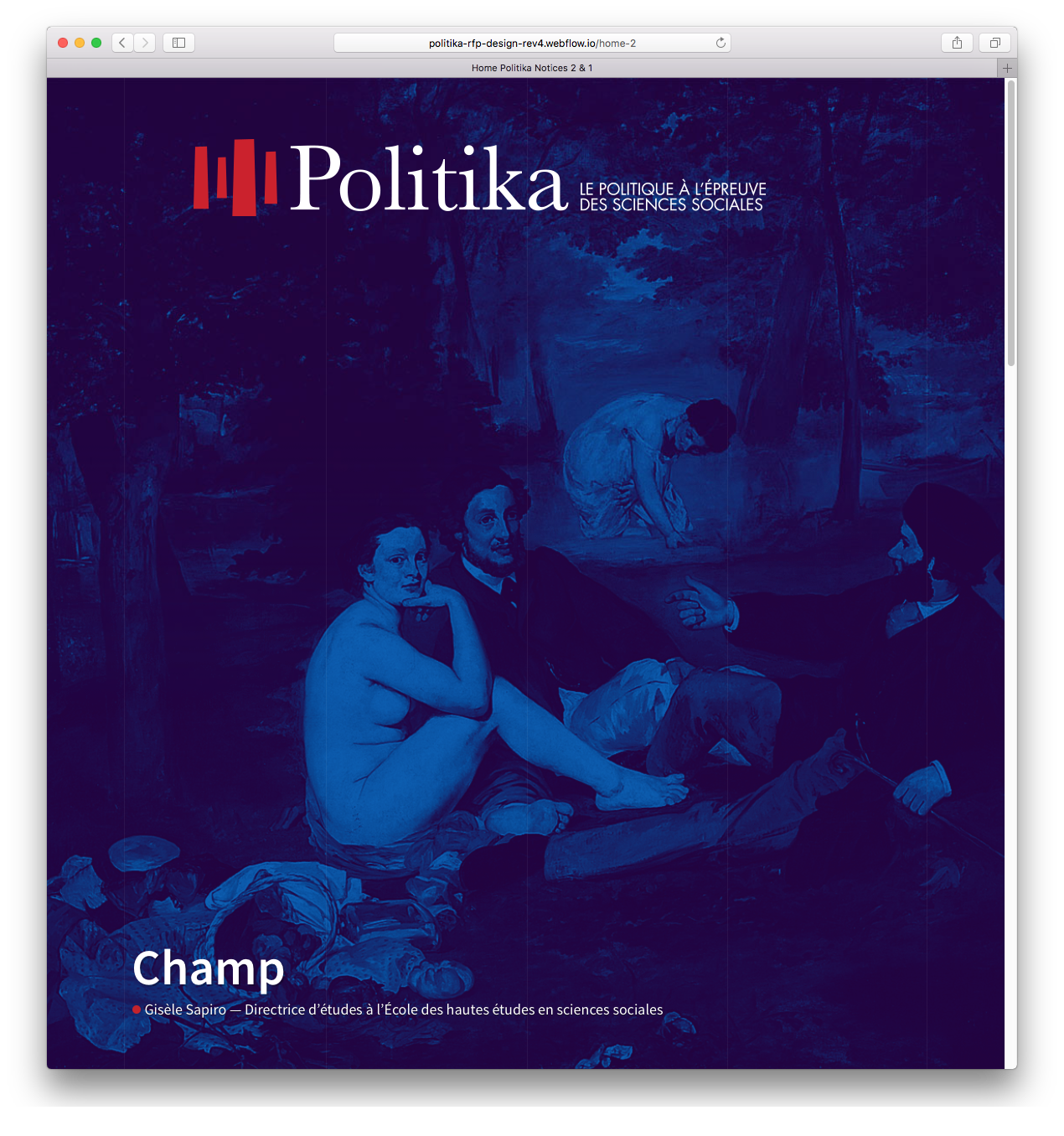 Several simulations of the home page depending on what content is featured.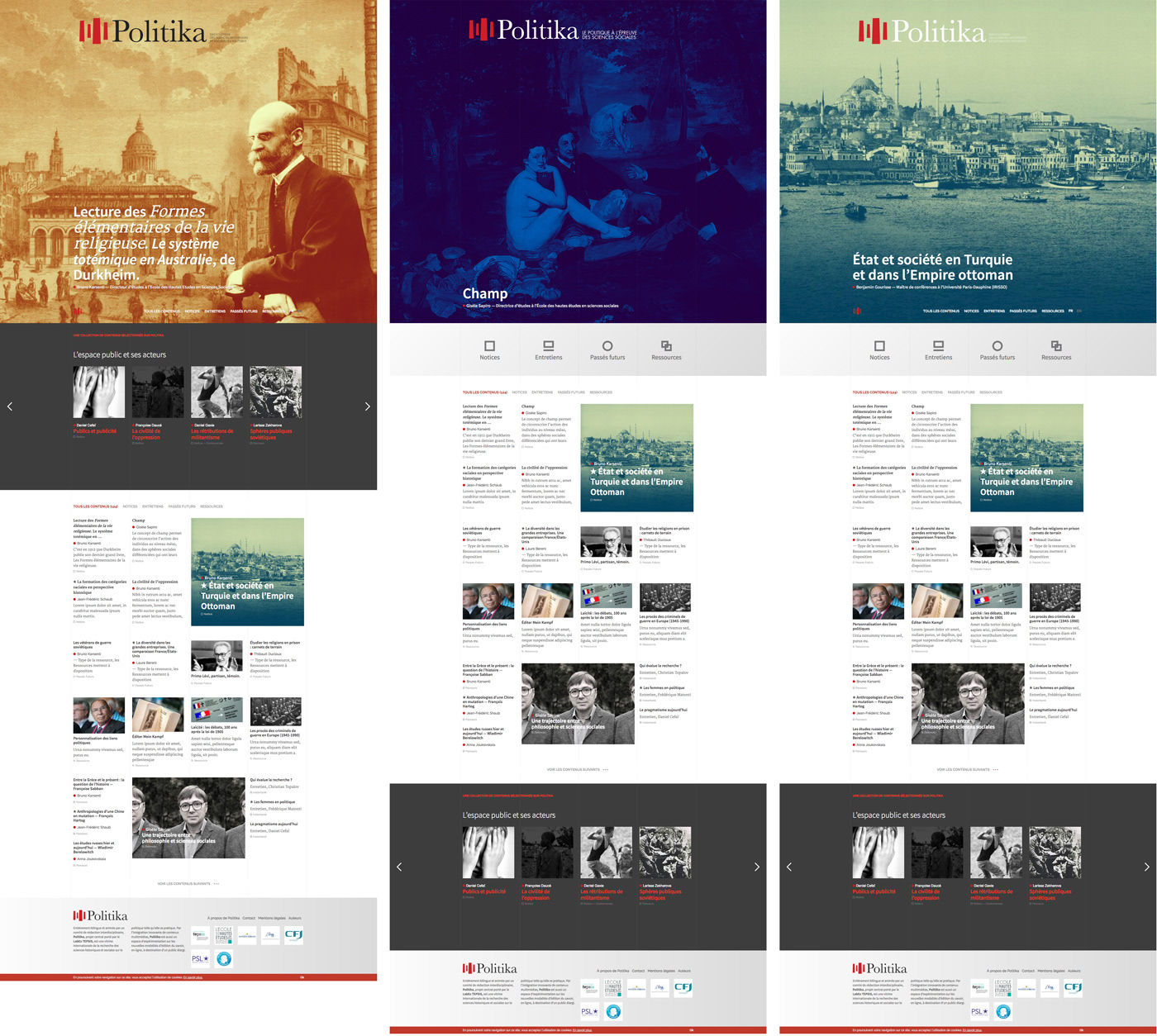 All the headers feature a multi layer, CSS only effect.
The entire website is also responsive on 4 breakpoints and the multi layer effects are present for every device.
Nodes can be grouped in magazines, and magazines sorted in groups.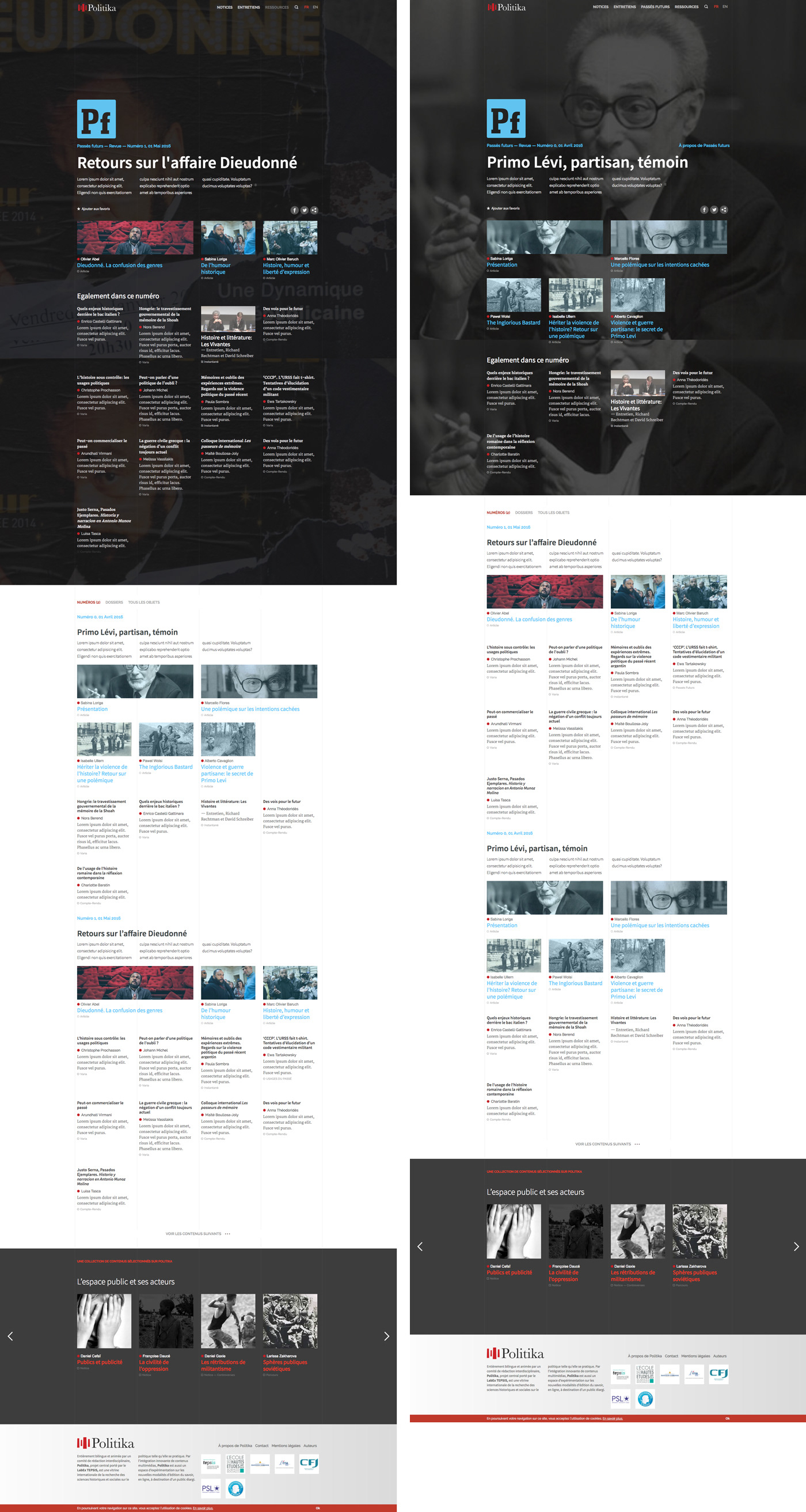 Authors and multimedia content are key parts of this project.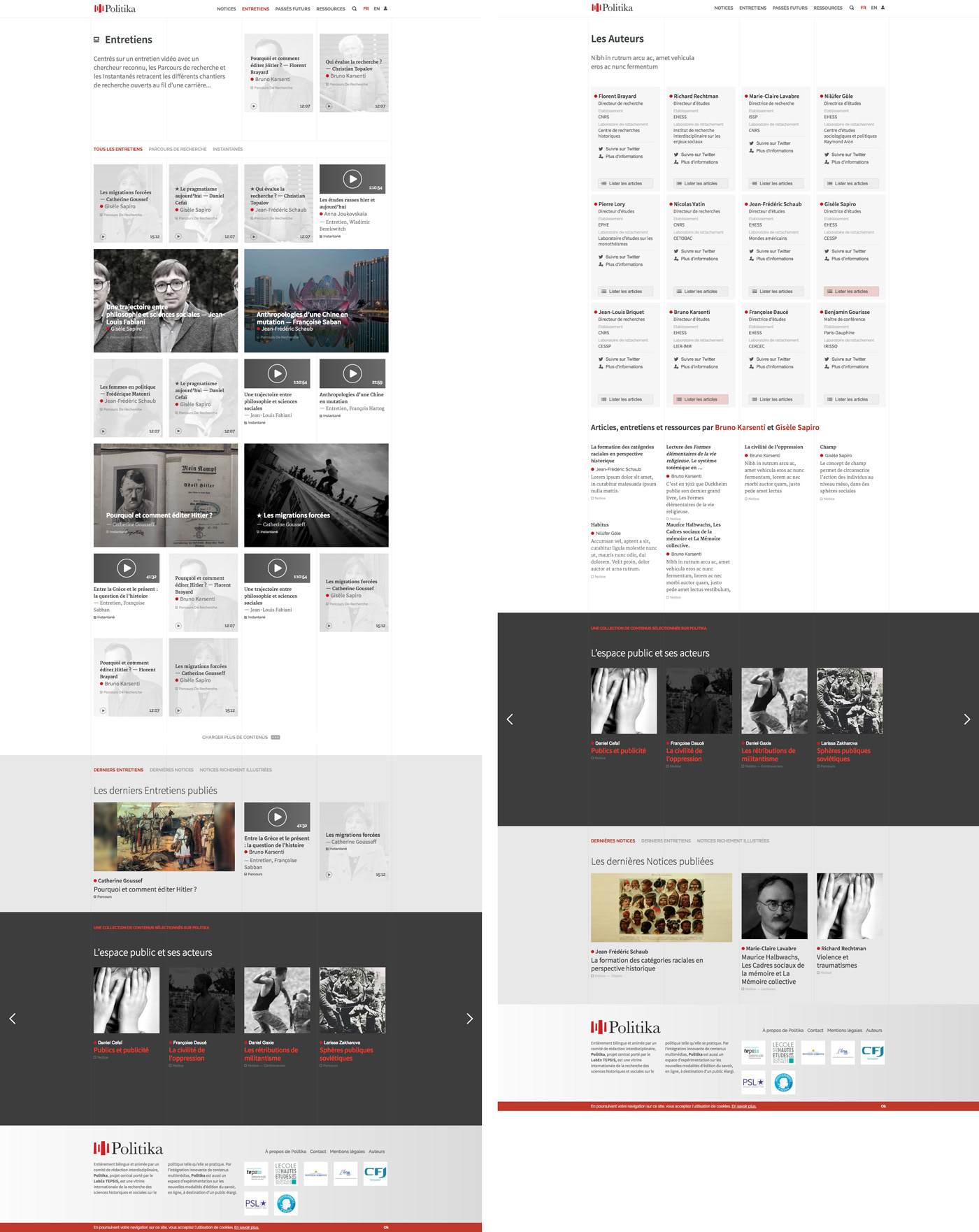 The full nodes are long form articles about political and historical projects. Editors can chose among 12+ ways to show graphical assets, 4 ways to display interactive or layered graphical content, and a variety of multimedia embeds such as video, sounds...